TRI AIR TESTING COMPANY
THE LEADERS IN AIR TESTING SINCE 1975!
TRI Air Testing, an AIHA-LAP, LLC accredited laboratory, provides worldwide compressed air testing for fire service, SCUBA, OSHA, medical, manufacturing, pharmaceutical, food/beverage, industrial companies and the Government/Military.

TRI Air Testing proudly pioneered the science of compressed air testing.  TRI's patented air/gas sampling equipment was designed in 1975 for the U.S. Navy Divers. Since then, TRI Air Testing continues to sponsor the U.S. Navy and Coast Guard D.C.A.T. program as well as other branches of the United States military. Over the years, TRI Air Testing has gained vast experience servicing a wide variety of industries. We provide a no cost consultation to help assess testing needs and create customized solutions to international standards for an individualized compressed air testing program.
TRI offers fast 24-hour turnaround times on most analyses via MyAir™ with online access to laboratory reports, invoices, account status and more.
DO YOU HAVE A MyAir™ Account?
Click HERE to sign up and view lab reports, invoices, pay your bill, manage your compressed air testing account and more. Existing customers CLICK HERE.
TRI is ANSI/ISO/ASQ 9001-2008 and ISO 17025-2005 compliant, an AIHA-LAP, LLC accredited laboratory and participates in a compressed air quality proficiency program. These accreditations and proficiencies ensure that our lab meets the highest standards of quality and can deliver reliable, consistent laboratory test results. To better meet our customer's expectations, we have expanded our ISO 9001:2008 Quality Program to include applicable elements of cGMP associated with 21 CFR Part 210 and 211.
AIHA-LAP, LLC ACCREDITED LABORATORY
Stay safe and test with TRI Air Testing. Compressed Breathing Air testing to NFPA 1989, CGA Grade D, OSHA, PADI, Grade E, Grade E oxygen compatible for Nitrox, CSA and many more. Our Compressed Air Sampling Equipment was designed to capture a non-pressurized sample of compressed breathing air for compressed air analysis by TRI's accredited laboratory.
Compressed air is a critical utility found in manufacturing facilities. There are a variety of standards for compressed air and the quality of air required throughout a compressed air system can vary. TRI recommends Direct Product Contact, SQF Compressed Air Purity, United States Pharmacopeia (USP), the European Pharmacopeia, or the ISO 8573 compressed air standard for Points of Use (POU).
CONTACT US FOR A FREE QUOTE
We know compressed air so you don't have to!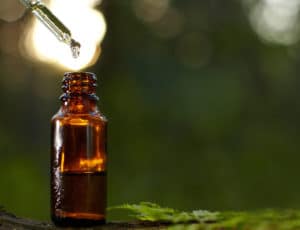 The cannabis industry is rapidly expanding, and ensuring the safety and quality of cannabis products has become crucial. As the industry grows, product and facility testing will become standard procedures to maintain compliance and regulations. In addition to testing cannabis products themselves, compressed air testing is also vital to maintain the safety and quality of…
Read More
ACCREDITATION
CERTIFICATIONS & MEMBERSHIPS
THE MOST TRUSTED AIR TESTING LAB IN THE WORLD
TRI Air Testing Offers 42 Years Of Experience to Over 50,000 Clients Globally
All Tests Performed This Year
ASK AN AIR TESTING EXPERT